The creation of the Tru-Trip Diver in 2009 changed everything about big planer board trolling on Lake Erie. Prior to this, fishermen struggled with ways to get lines into the strike zone and off the planer boards. Crankbaits worked well early in the season, but as the water warmed and the fish moved deeper, you had to keep getting creative. Weights, jet divers, leadcore, and stainless steel wire-line all became utilized as different ways to pull baits deeper and deeper. The only problem was that longer leads led to more time spent setting lines than actually fishing. Dipsy divers were, and still are, a very effective way of getting baits deep. However, dipsy divers pull too hard and are not suited for working off your planer board lines. It was obvious, something needed to change.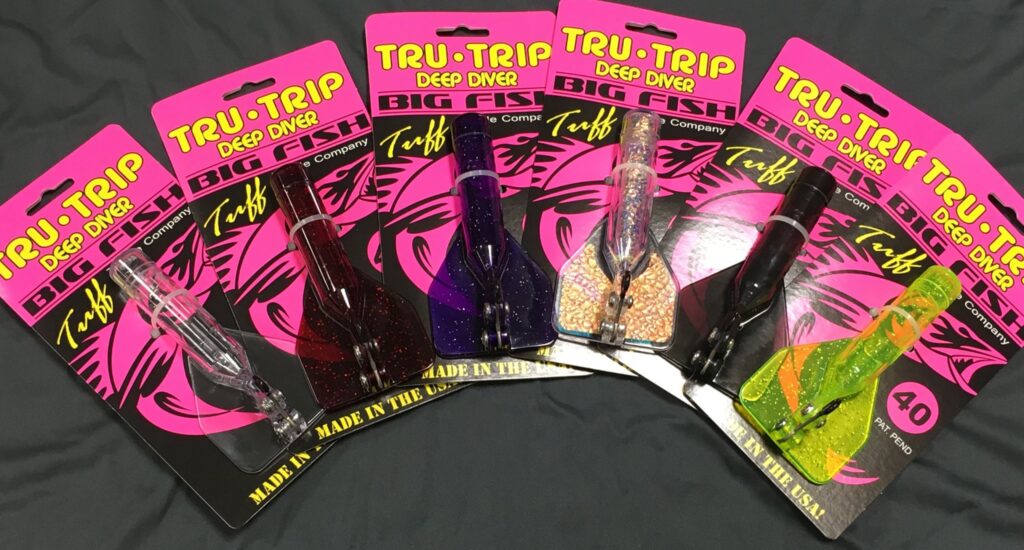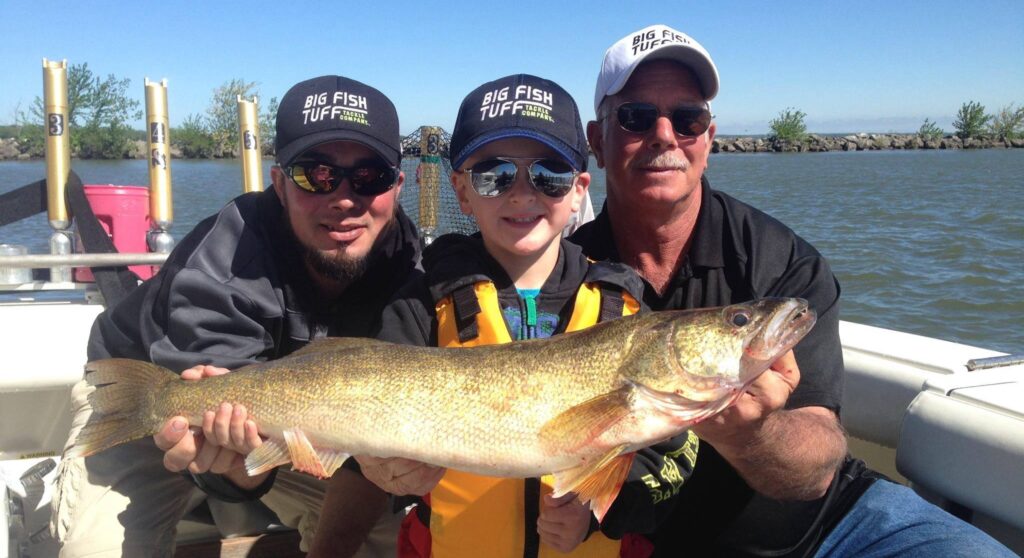 Dan Heyne, aka Painter Dan, has a complete passion for hunting and fishing. In creating his trolling diver he didn't want to reinvent the wheel. Heyne wanted to make a simple tool to help fishermen. He wanted a trolling diver that would take your bait to a desired depth with a minimum amount of line and release at the strike of a fish. Prototypes were built and on-water testing began. When Heyne was satisfied with the tool, manufacturing began. The result was a diver that dove to 40ft on approximately 100ft of braided line. The trip-arm, set to release, was the main advantage, cutting down on drag as you reel in your fish. The Tru-Trip was now ready. Its parent company Big Fish Tuff then formed.
Word Spreads Fast
At the time, Dan thought he would just build enough for his buddies and his own personal use. But you know how fishing is, once one fishermen has something, the others want it too. The ease of use was such a selling point. The diver worked perfect and the word spread fast. The charter captains of the Western Basin of Lake Erie jumped all over the diver. Their successes spread the idea east and more and more fishermen jumped on the bandwagon. If you drive past marinas on Lake Erie from Michigan to New York waters, you cannot go far without seeing a hardtop full of Tru-Trip Divers.
Heyne has given so much back to the fishing community. You will not meet a more down to earth person who loves to talk about hunting and fishing. Big Fish Tuff regularly sponsors of local fishing events and tournaments. You cannot talk to a captain or fisherman who doesn't have a nice thing to say about him. Heyne still works as a "mate" on his old charter boat Blindsided, along with friend and fellow captain Andy Landon.
You can purchase Tru-Trips in most bait shops along the shores of Lake Erie or any online outlet that caters to Great Lakes fishing tackle.