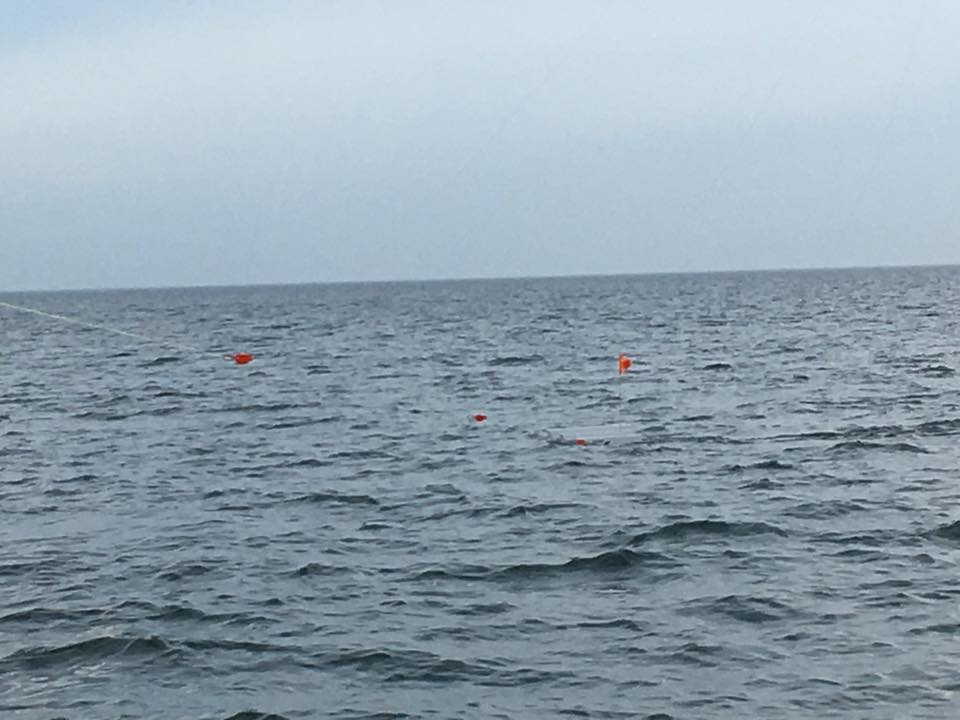 Big Al's Planer Board Clips are helping the tired eyes of Great Lakes anglers. Al Novak, creator of the now popular planer board releases, credits the idea to trying to help his late father. Novak's father in his 80's and while he was still able bodied at the time, his sight was not what it used to be. The bright planer board releases help you see where lines were positioned and to space accordingly.
The design of his planer board clips is simple. It easily slides down the tow line smoothly. The bright color of the planer board clip allows you to see it and space lines. The release portion of the clip is UV resistant high impact plastic. The rings and clip are stainless steel and aluminum. Fighting corrosion and giving you years of service. The planer board clips are backed by a 100% Money Back Guarantee. Simply put, if you don't like them, they'll buy them back off you!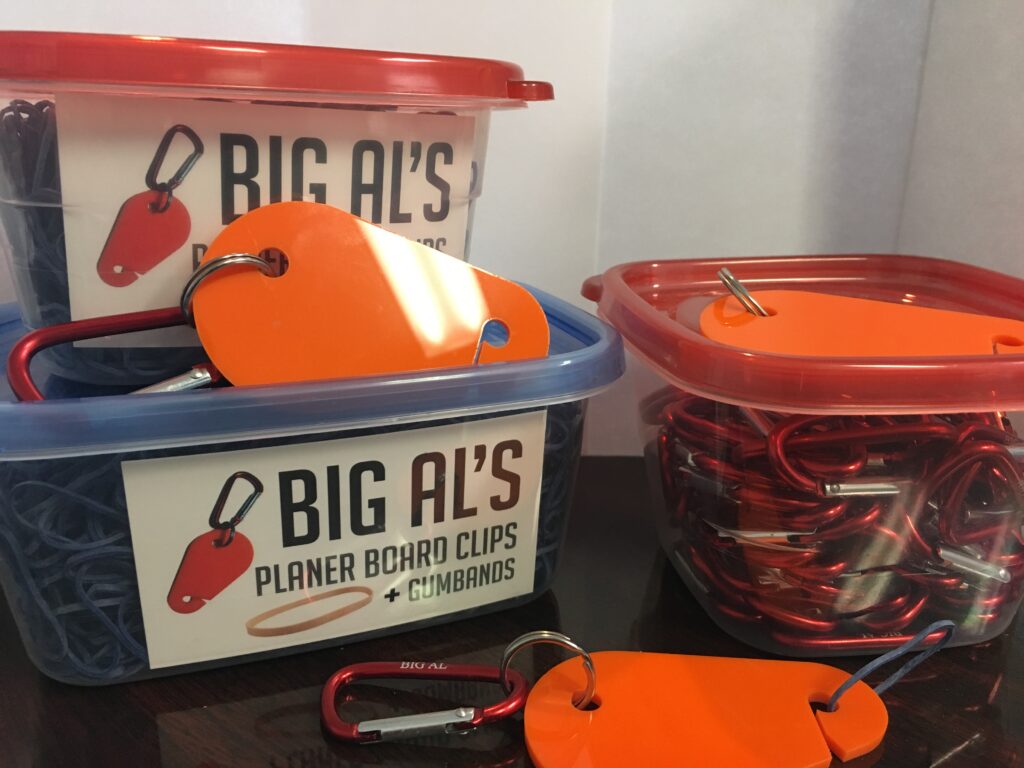 Release Bands
Big Al's Clips are not the only product he sells. The "Gumbands" have been designed, field tested, and fine tuned to suit certain fishing situations. There are bands to handle every application you could encounter in the Great Lakes. A different band for each application takes away false releases or troubles getting a line to come off the towline. So it does not matter if you are running small crankbaits for walleye or coho. TruTrip divers for summer walleye. It can even handle a 400ft copper setup. A different band for each application.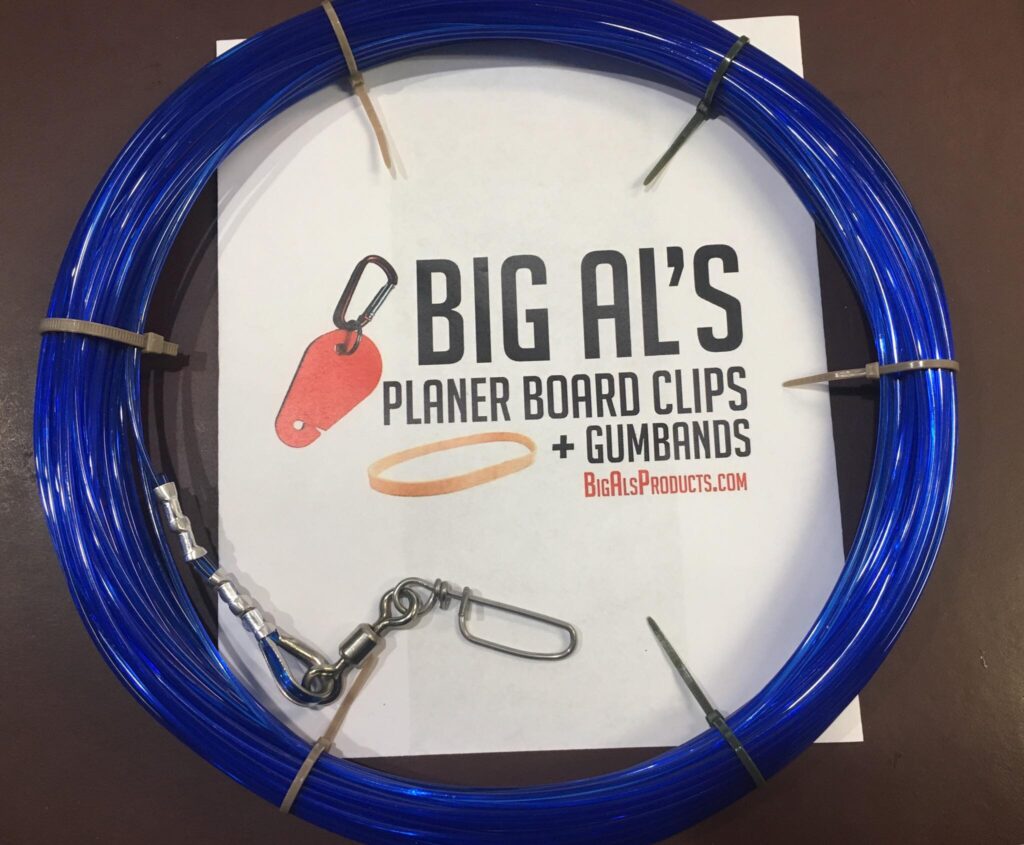 Planer Board Line
Big Al's has taken planer board applications from the Chesapeake and brought them to the Great Lakes. Anglers and captains alike have used everything from braided Spectra to Weedeater line for big boards. Big Al's offers a 500-700lb test monofilament line for planer boards. This line is strong yet stretches to eliminate the need for snubbers to your big planer boards. The smoothness of mono allows clips to slide down with little resistance.
Where to Buy?
Big Al's Products has a fairly simple webpage and does not yet have online ordering. Best way is to simply call Al direct or email him through the site. You can find him at many local tackle and trade shows around the Great Lakes region.