While the weather hasn't allowed for much ice fishing thus far, that doesn't mean we can't employ ice fishing tactics. Enter the NEW Walleye Nation Creations Rip~n~Glide!
This is a brand new bait from Walleye Nation Creations. The company has been showing how dominant it can be through the ice, but here on Lake Erie we still have an ice-free lake to fish. I was excited to try these new jigs as I have been pulling their line of crankbaits since Spring and have been impressed with the results. This new jig is made from high impact plastic and has a one piece design for durability. No more holding your breath when you open your box to see how many fins you'll be gluing back on when you get home, they are much tougher than the competition. They currently offer 3 sizes in these baits, 2″ (3/16 oz.), 2.5″ (5/16 oz.), and 3″ (5/8 oz.). An even larger size is planned to be released in the spring. The color selection is also KILLER for these mid winter walleyes on Lake Erie.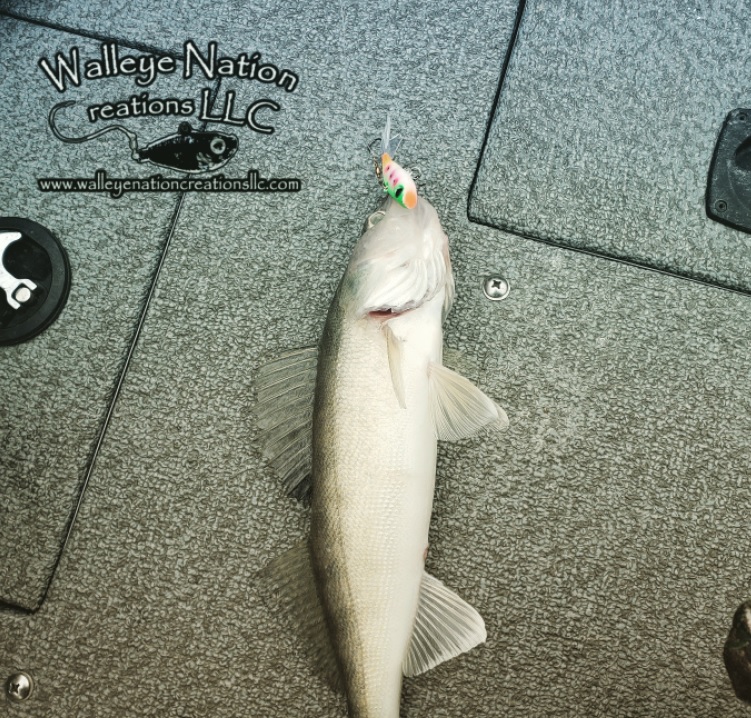 I was very impressed with the erratic action of the Rip~n~Glide. It has a nice darting action that rips off in all directions and covers a lot of area to find those hiding walleye, yet has a nice gliding fall rate to seal the deal. Hooks are sharp and feel to be of good quality for plenty of good hooksets. This is a must have in not only your ice fishing arsenal but on your boat as well.
You can pick some up at www.walleyenation.com