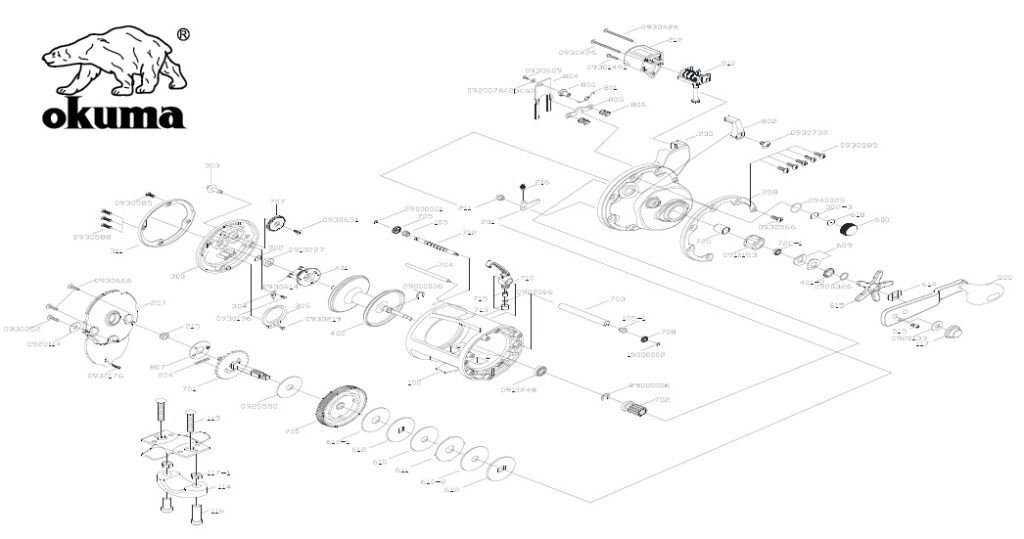 Over the years we have used various line counter and levelwind reels from the top manufacturers in the industry. While there are obvious changes in quality and price depending on your needs and how much you fish, there are certain simple things you can do in order to ensure your reels give you the service life they are intended for.
A few drops of reel oil along with a few dabs of some reel grease can really save your reels from going to pot too soon. Gears and bearings in line counter reels are wear items that need to be occasionally serviced. This is crucial when that 30lb Chinook eats that spoon 100 down on tournament day. It is also every bit as important when that walleye is coming to the boat barely hooked.
Many anglers might be threatened by all the screws, gears, and moving parts but with some patience and some knowledge you can become quite good at maintaining your own reels. This is generally why when you buy a new reel they include some reel oil in the box.
Now just a disclaimer…I know everyone is not handy and if you feel like this might be a task you are unwilling to take on, or to save yourself from maybe ruining a $250 reel there are services where you can mail reels and get them serviced fairly reasonably.
I would highly suggest you go to the reel manufacturers website and download the parts list along with the reels schematics. You are going to want to disassemble the reel till you have access to the gears and the bearings. General rule of thumb is the bearings and worm drives get oil and the gears get the grease.