We received this recipe from our friend Dana Jean Daugherty-Klonowski. Dana has been flaunting this on Facebook for quite sometime and we just had to publish this on the site. So a big THANK YOU to Dana for sharing this with us as the first recipe added to our new site.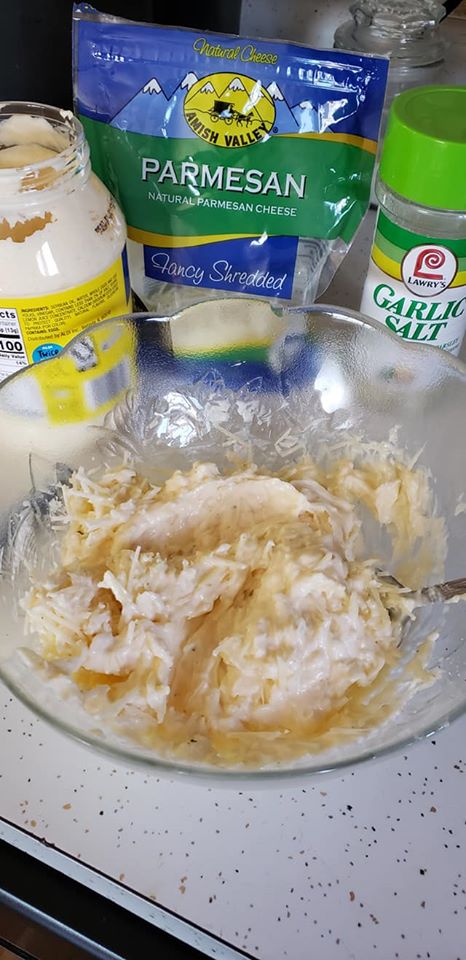 Step 1
In a bowl mix Mayo, Parmesan Cheese, and Garlic Salt into a thick paste like consistency.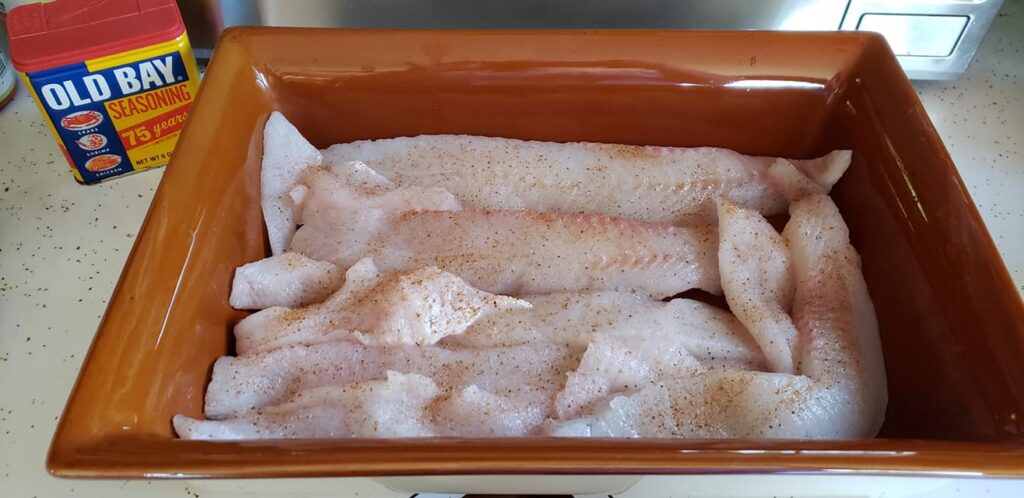 Step 2
Add fresh or thawed Lake Erie walleye to baking pan and season with Old Bay.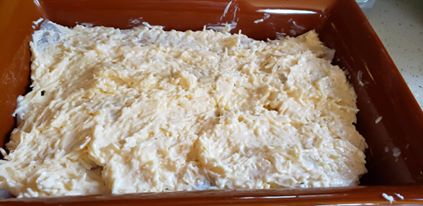 Step 3
Take the Mayo/Cheese mixture from above and coat the walleye fillets in the pan and cover the pan in foil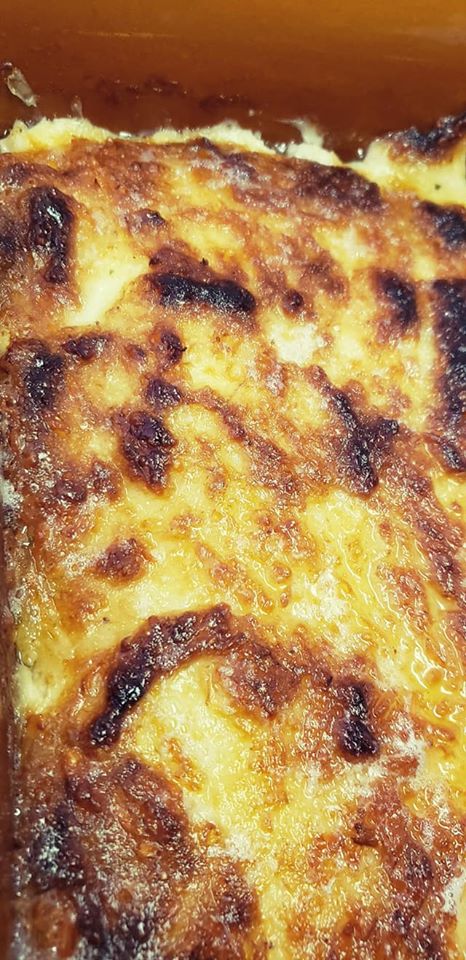 Step 4
Bake in oven at 350 Degrees for approx 25 min
Remove Foil and broil till the top starts to brown
(Watch closely at this step you don't want to burn it)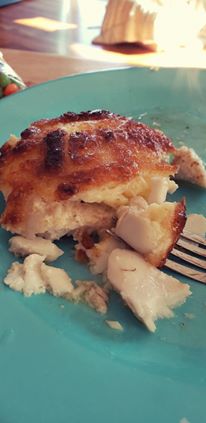 Step 5…..
OH MY that looks amazing….

EAT!