After years of difficult fishing, Lake Erie's Yellow Perch have shown up once again, briefly. Lake Erie's Western Basin off Port Clinton produced 30 fish limits per angler for few weeks at the end of July into August then things began to slow down again. Just as the anticipation of coolers full of tasty perch began, all hopes were dashed.
Captain Bobby Green of Meals On Reelz Charters spent a few weeks harvesting some of Lake Erie's finest before noticing a change in their feeding behavior. "The bite was really good, then slowly faded out," said Green. Green noticed the perch spitting up water fleas during catching and fully believes that the fish will start to fire back up once the Western Basin of Lake Erie begins to cool down in September.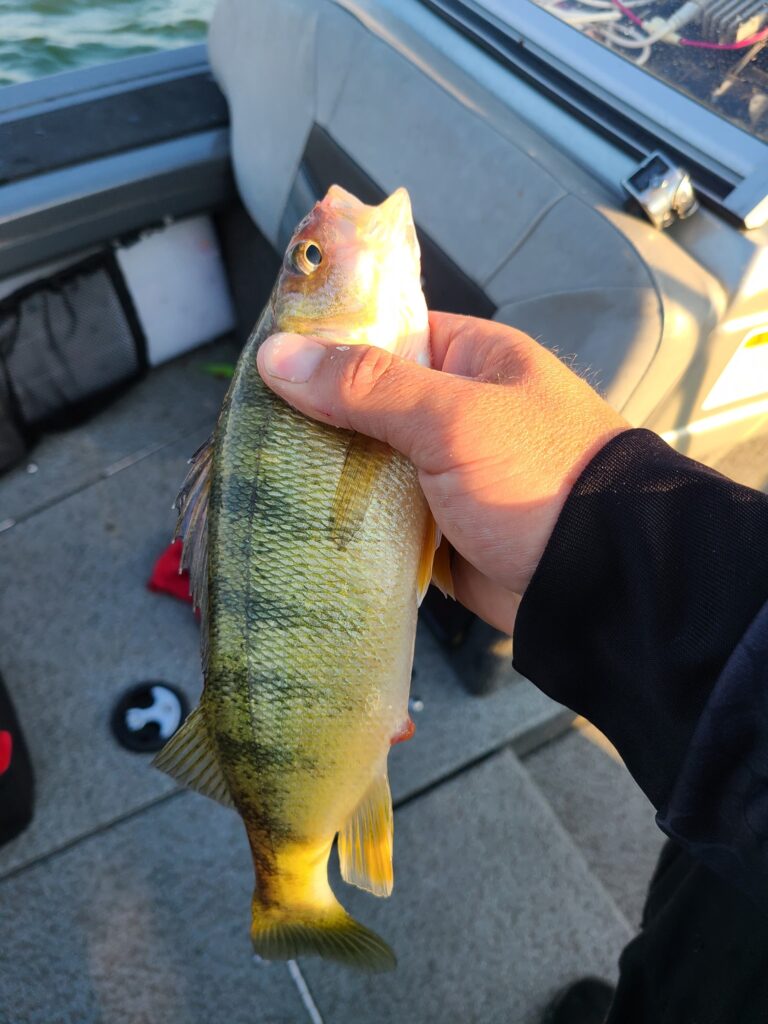 Will anglers ever see a true perch resurgence on Lake Erie.
The yellow perch fishing has seen a decline in catch numbers for anglers for the past couple years. There have been numerous assumptions as to what has affected them from getting on the hook. Anglers blame commercial fishing and a booming walleye population. Biologist claim the fish are still in the lake and have changed their diets slightly. Perhaps a change in tactics is still in order, or maybe we will just have to wait them out and be patient a bit longer.