Ohio, New York, Pennsylvania, and Michigan made some rather extreme adjustments to their fishing and boating regulations this week trying to limit fishermen interaction and social distancing amid the COVID-19 Pandemic. Charter fishing is completely shut down, deemed a non essential business.
The initial outcry began after a near perfect weekend April 3-5th. There was much criticism of out of state trailers jamming the popular ramps on Lake Erie. Ohio, along with many surrounding states have been on "stay-at-home" orders. This is to discourage people from being out in public and traveling without reason. Ohio then temporarily prohibited the sale of out of state fishing licenses. However, fishing continues in the state both by boat and land. Those who still have an out of state license are still permitted to fish. But, it is recommended they follow a 14 day quarantine with the stay at home orders.
Michigan and New York Changes
New York, the state with the most COVID-19 infections, began taking harsh measures shutting down all marinas and boat ramps state wide. This drew a lot of attention of Lake Ontario anglers. Michigan, with about 1/10th of New Yorks infections, followed the shut downs a few days ago closing its marinas and boat ramps.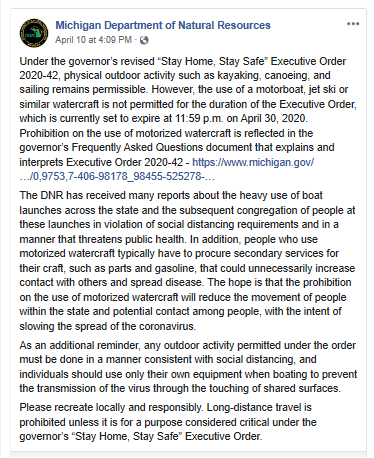 Pennsylvania Trout Fishing
Pennsylvania is still open and has yet to take any action on boat ramps or marinas in the state. They even opened up their trout season early on April 7th. A Tuesday that was 11 days prior to its original date, April 18th. The state has released photos to fisherman advising them to maintain one fishing rod length apart.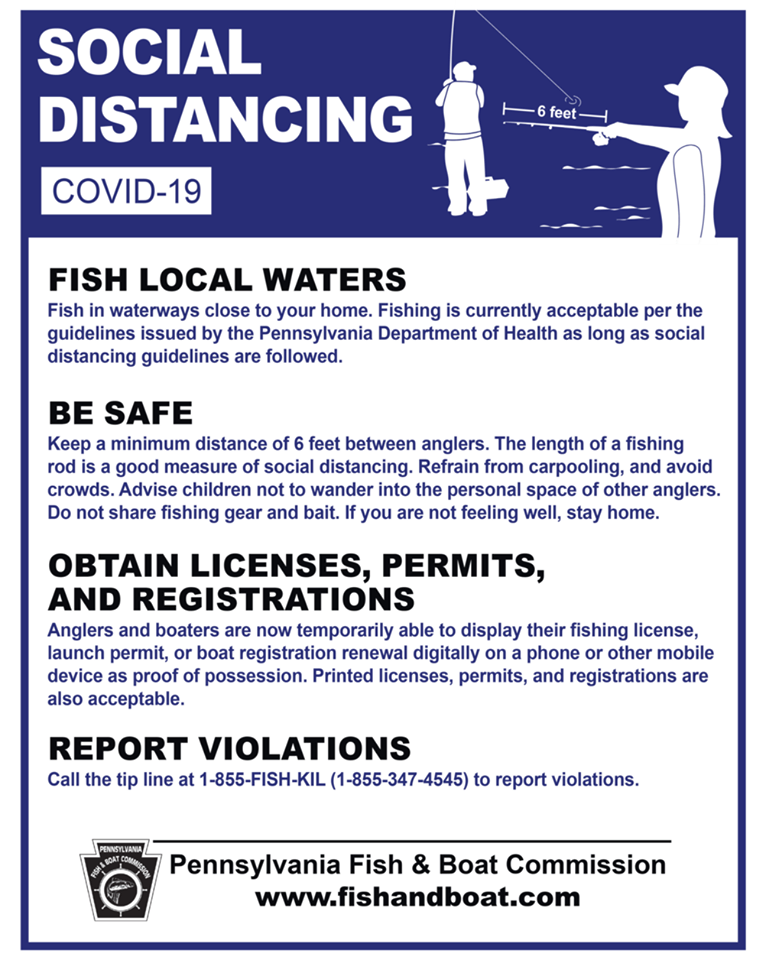 Frustrations
The closures and license sale disruption are rather frustrating to the outdoorsmen. People jamming local grocery stores looking for the last rolls of toilet paper in comparison to the line at the boat ramp. Employees deemed essential working 12hrs a day only to be told they cannot take their boats out on the weekend in fear of infection. The concern and worries of spreading COVID-19 is real. However, the shutdown of outdoor activities where people can clear their heads and feel human seem a bit excessive especially in areas where it seems the cases to be minimized.
Where does this end? and what do these closures do for people who are looking for the escape from the never ending news coverage of death and despair? If anglers are using their heads with who is in their boats, you would think this would not be an issue.