From the US CORPS OF ENGINEERS: The predicted January 22nd water levels of Lakes Superior, Michigan-Huron, and St. Clair are 2 to 4 inches below what they were a month ago, while Lake Erie is an inch higher. Lake Ontario is near the same level it was a month ago. All the lakes are below 2020 levels.  Lakes St. Clair and Ontario are the farthest below what they were a year ago, by 10 and 19 inches, respectively. Projections for next month indicate a 2- and 1-inch decline for Superior and Michigan-Huron respectively. Lakes St. Clair and Erie levels are expected to rise moderately over the next month, and Lake Ontario's water level is expected to remain constant.
Forecasted water levels for February on the Great Lakes and Lake St. Clair are all well above their long term monthly averages and are also above the average water levels across the Great Lakes.
The Army Core of Engineers have created a weekly and daily table for water levels across all of the Great Lakes and Lake St. Clair. Once again it appears the boating season will be full of underwater docks, flooding businesses along the lake shores, and threatened infrastructure.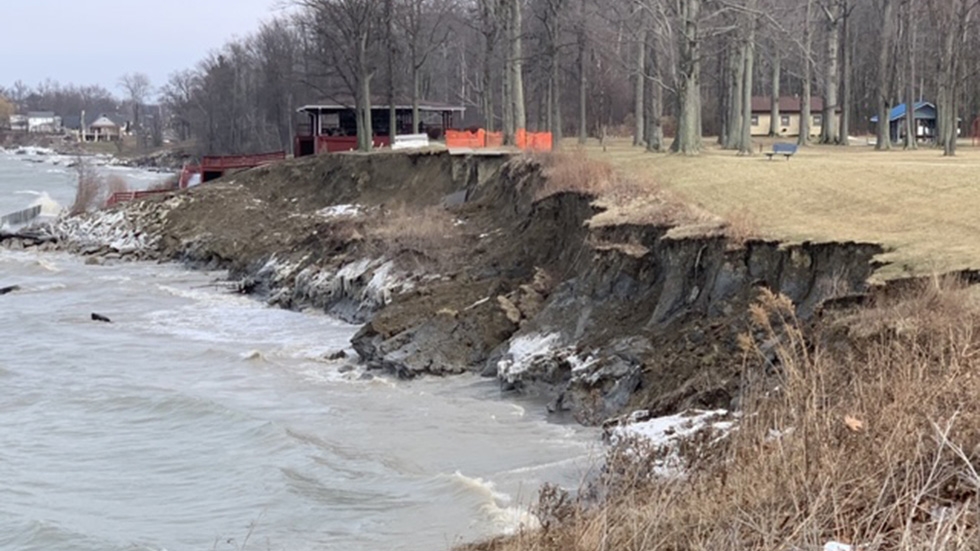 The lack of ice cover has allowed many areas to be see big areas of shoreline eroded away by big waves. Last week in Lake Erie the Geneva, OH area saw over 35ft of its shoreline ripped away by the water in less than a week. With Lake Erie at its highest level since 1986 this activity will continue with every heavy wind.
The forecast from the Army Core of Engineers show Erie, Huron, Michigan, and Superior will also have nearly record breaking levels through May. Lake Ontario is not looking to break any records. However, it will remain 7 to 12 inches above its level from last year through May.