The lack of ice on the Great Lakes this winter have kept a lot of boat fishing ongoing throughout late January. We have seen numerous posts on social media from friends and fellow fishermen who keep taking out the boats and still brave the cold. I remember a friend and I joking years ago while ice fishing the western basin of Lake Erie standing in a spot where we would be in a boat in a matter of weeks, now guys are talking just the opposite. A lot of the ice safety tips can be applied to using boats when that lake just wont let you walk on it.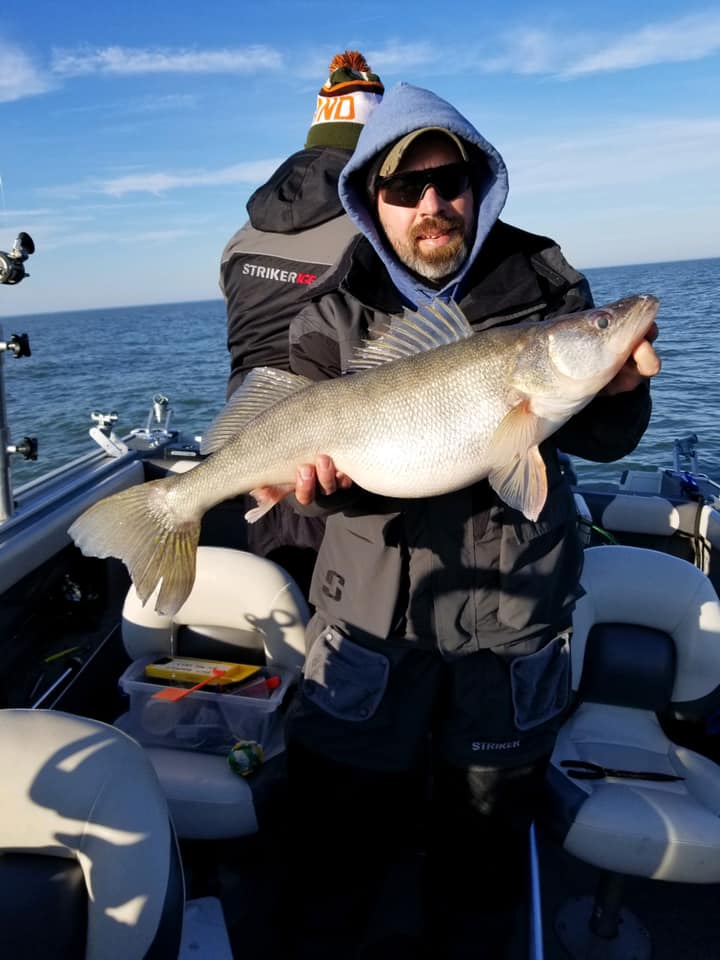 Safety in these situations is crucial to having a good time. The obvious shouldn't be overlooked, you are literally floating on-top of 34-26 degree water that if you entered it would kill you in a matter of minutes. Besides being confident in your vessel and equipment, playing the conditions is defiantly step 1. By January, I would assume that those who would even think to brave the cold waters of Lake Erie, would have a freezer full of walleye fillets. There is no sense putting yourself in a situation that could turn ugly over a few fish, and a social media post…
Step 2 have some people in the area. When things go bad, they go bad in a hurry. Having a friend or just another fisherman aware of your location could be the matter of life and death. So work together and be on the look out for one another. Generally when we read these tragic reports, it is guys who have no business on the lake in its current conditions, or have no means of communication with other boats in the area.
Step 3 Dress accordingly. The new advances in modern foul weather gear are nothing short of amazing. There is literally a coat and pants for doing just about anything. Ditch the coveralls and look into some of the new wear from the ice fishing lines of outerwear by Striker ICE, Eskimo, and Clam. Not only do you get a waterproof shell and insulation to keep you warm, but these companies have worked in positive flotation to keep you buoyant should you hit the water. While this doesn't replace the need of a life jacket, it certainly does add a safety factor. We viewed many of these jackets and bibs and it is SHOCKING how they are made. We were expecting to find a life vest with sleeves and it is just not the case.
Step 4 is to have fun. Fishing the large bodies of water in Great Lakes in general can be dangerous. This is why so many people take such pride in their boats and equipment to be a leg up in comfort and safety. This article is not all gloom and doom. With the right precautions some excellent fishing is to be had in the mid winter months.